Posted on January 7, 2013 by Natalie in Product Features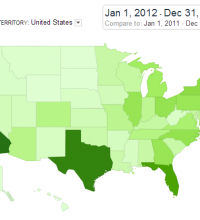 A leading online ammo retailer shares statistics of what their sales looked like in 2012.
Posted on December 6, 2011 by Natalie in Product Features, Self Defense, Your Stories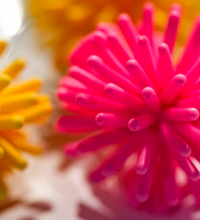 Let the contest begin! Lightfield Less Lethal and Girls Guide to Guns  want to hear your stories and see your photos. Here is how it works: 1) Send in 1-3 photos of you and your shotgun. 2) Answer one, two or all three of the following questions questions in a paragraph. Please keep it under […]
Posted on September 16, 2011 by Natalie in News, Product Features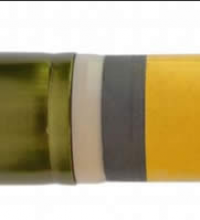 Don't know about you, but the gun geek in me is freaking out right now. From Sclick.net Coolest latest gadgets — U.S. Army begins using radio controlled Smart Bullets — – New electronic technology gadgets Although development started over a year ago, the U.S. Army revealed today, that they will begin handing out the […]
Posted on September 6, 2011 by Natalie in Fashion & Style
Another great post from our friend Shelley Rae over at GunNuts.net Ammo Jewelry Posted on September 2, 2011 by Shelley Rae I don't wear much jewelry and I'm not a huge fan of putting ammunition in my jewelry.  I just don't see much appeal in walking around with a 9mm casing wrapped around my neck. […]
Posted on March 9, 2011 by Natalie in Advice, Interviews, Product Features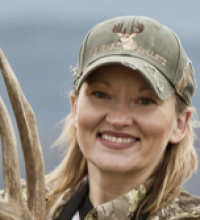 Jessica Brooks of Barnes Bullets tells us a bit about ammo and what it's like to be female in the firearms industry.
Posted on March 3, 2011 by Natalie in Reviews, Your Stories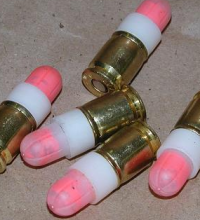 Our guest blogger, Maggie, discusses her experience training with Simulated Ammunition.
Posted on February 4, 2011 by Natalie in Advice, My Journey, Product Features, Reviews, Self Defense, Video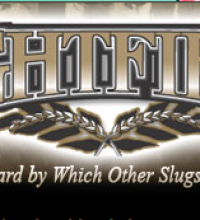 Natalie chats with Neil at Lightfield about less lethal rounds for home protection and why it makes sense for the ladies.
Posted on November 28, 2009 by Natalie in Advice

bal·lis·tics // (b-lstks) n. (used with a sing. verb) 1. a. The study of the dynamics of projectiles. b. The study of the flight characteristics of projectiles. 2. a. The study of the functioning of firearms. b. The study of the firing, flight, and effects of ammunition. adj. Of, relating to, or engaging in the […]