Not only is she a champion shooter and a super cool chick, but it turns out Jessie Duff is a fantastic gun rights ambassador to the media. Below are a couple of clips from some of Jessie's recent appearances on FOX News. Be sure to check out her Facebook page and Twitter feed as well (@Jessie_Duff) for updates on what she is up to and her commentary on current events. If you are not familiar with Jessie yet, check out the bio from her website and then head over there to learn more.
Jessie Duff is recognized as one of the most accomplished competition shooters in the world. Competing – and excelling – in five different shooting disciplines, Jessie has won both world and national championship titles, included among them are the prestigious Bianchi Cup and the Steel Challenge World Speed Shooting Championships. Over the last couple years Jessie has been a fixture in the shooting sports industry representing her many sponsors, chief among them Taurus.
Jessie's demonstration of several common firearms on the Hannity show: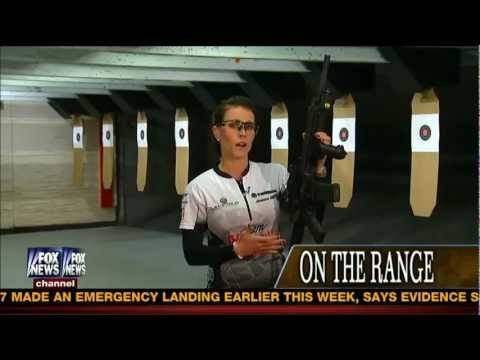 Jessie's interview with Judge Jeanine:
Keep up the wonderful work, Jessie! You make us proud.